2017 Chrysler 300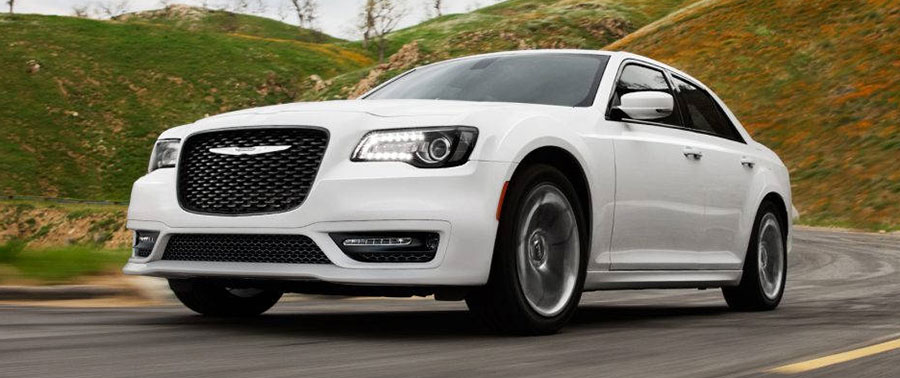 Want a vehicle that goes above and beyond? The 2017 Chrysler 300 is that vehicle. With an impressive presence on the road, a host of customizable options, and standard features that are normally luxury options, the 300 is a smart choice for anyone looking for a vehicle that is a cut above the normal sedan.
2017 Chrysler 300
You can't look at the 2017 Chrysler 300 without feeling a little bit awed. Big and unapologetically confident, the massive grill tells you that this is a vehicle that combines luxury with sporty performance to create a one-of-a-kind driving experience. Customizable to your taste, the 300 offers nine different designs in wheels alone, along with chrome trim and mirrors that add a little bling to what might otherwise be one of those (dare we say it) run-of-the-mill sedans. The Chrysler 300 doesn't want to be ordinary-it wants to take up space in the best possible way, leaving an impression wherever it goes. This is the kind of vehicle that, when you drive it, nearly requires people to move over and give it room-not because it's too big, but because it's that impressive.
Being big and unapologetically full of confidence means that the 2017 Chrysler 300 truly delivers on the interior. The 300 seats five, with ample shoulder and hip room for people of all shapes and sizes. Leather-trimmed seats come standard, virtually unheard of in the sedan market as the leather option is normally saved for the top trim options until you hit the luxury market. Drivers will love the Driver Information Display, which provides easy-to-read real time data that you'll need to maximize your experience, and the entire vehicle will love the Uconnect 8.4 system, which offers an 8-inch touchscreen and Bluetooth connectivity as well as SiriusXM. BeatsAudio, with ten speakers, a subwoofer in the trunk, and a 12-channel amplifier, is also available for the audiophiles. One of our favorite features of the 2017 Chrysler 300 is the Media Hub, a smartphone's happiest place. With 2 USB ports, audio connection, and a wireless charging pad, you can enjoy your downloaded music library with ease without draining your battery (or worrying about dragging your charger cord from one place to another). The interior feels as luxurious as the exterior promises.

300 Power
When you turn the Chrysler 300 on, the throaty rumble of the available 5.7 liter HEMI V8 tells you exactly who owns the road. Even the standard V6 offers the kind of power you might not expect in the sedan market. Channel your road warrior when you turn on this vehicle that doesn't make you choose between family and fun-you'll get the power and performance you want from a powerhouse with the room and flexibility of the modern sedan. With responsive steering and an available sport mode to up the ante on performance, as well as some pretty impressive highway gas mileage, the Chrysler 300 dares you not to love it.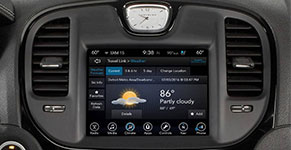 Uconnect 8.4
This easy-to-use infotainment system offers crisp graphics and intuitive menus, along with plenty of connectivity to keep you happy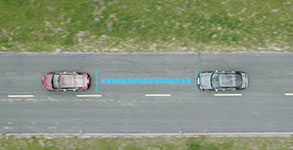 Tech-Happy Safety Options
Optional ParkSense, LaneSense, Adaptive Cruise Control, and Advanced Brake Assist alert you when your 300 is in danger of a collision and, in some cases, help you avoid it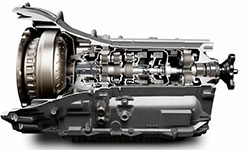 5.7 Liter HEMI V8
Available as an option, this full-throated powerhouse gives you more power under the hood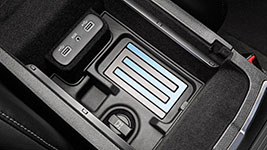 MediaHub
Wireless charging pad with connection ports, this option is perfect for the connected driver who is on the go
Conclusion
Get the best of both worlds out of your sedan with the 2017 Chrysler 300! With throaty power from a strong engine, spacious interior space, exciting audio and connectivity features, and a design that commands attention on the road, the 300 offers you everything you need to feel powerful and keep the family happy.