2017 Jeep Grand Cherokee vs Toyota 4Runner

If you think crossovers are a fairly recent phenomenon, think again. At a time when most manufacturers were building their SUVs on truck-based platforms, Jeep produced the Grand Cherokee from day one on a unibody platform. The Toyota 4Runner has been around longer than the Jeep, but it remains a traditional ladder-frame SUV to this day. So, let's take a look at them both and compare the 2017 Jeep Grand Cherokee and Toyota 4 Runner against each other.
2017 Jeep Grand Cherokee vs Toyota 4Runner
Styling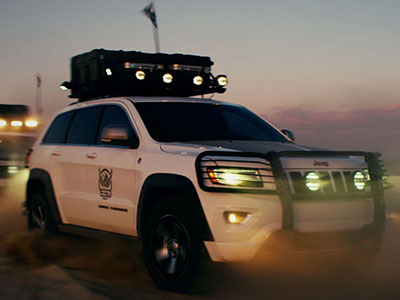 Although both of these models are midsize SUVs, there's almost nothing alike here in terms of how they look. The exterior styling of the Grand Cherokee was toned down a couple of years ago, but still has an incredibly modern look that is premium enough to give luxury models (that cost a whole lot more) a serious run for their money.
It's hard to confuse the Toyota 4Runner with any other SUV out there. It was last redesigned for the 2014 model year, but redesigned is probably a little strong for a vehicle as retro, or possibly old-fashioned, as the Toyota. Its rugged look is backed up by its off-road capabilities, but on-road is where it really matters. In the design department, the Grand Cherokee is far more modern and, therefore, our choice.
Performance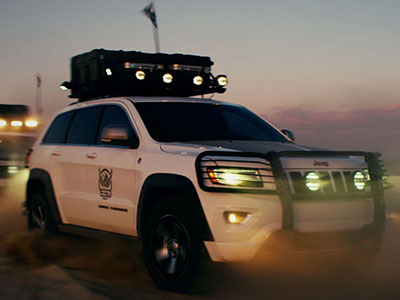 Four different engine options are offered in the Jeep and each of them has its own clearly defined role to play. The base engine is a 295 horsepower 3.6-liter V-6, while the most powerful unit is a 6.4-liter V-8 with 475 horsepower. There's also a 5.7-liter Hemi V-8, and even a 3.0-liter turbodiesel.
You could find yourself checking the publication date if you're browsing the engine specifications of the 4Runner, because they don't seem to have changed much in the last 20 years.The single 4.0-liter V-6 on offer produces a modest 270 horsepower, so the Toyota is no match whatsoever for the Jeep in performance.
Interior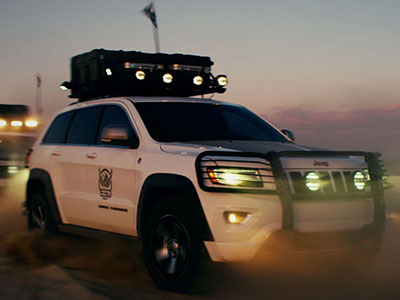 Some may have preferred the option of a third-row seat in the Grand Cherokee, but Jeep has been pretty clever to stick with its five-seat design. As a result, the Grand Cherokee is a master of one and not a jack of all trades. Once again, the Jeep borders on luxury levels of space and comfort here, which makes this one of the best interiors in its class.
The interior of the Toyota isn't as rough and rugged as you might expect by looking at it from outside, and it does have a third row seat available. There's no attempt at proper luxury inside the 4Runner though, with even the Limited trim having materials seemingly selected more for durability than comfort. This is another comfortable win for the Jeep.
Fuel Economy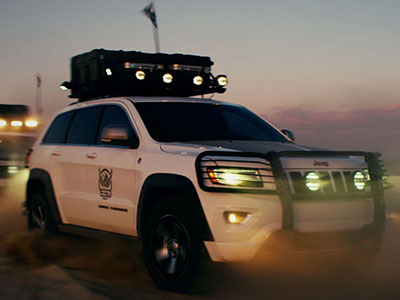 Such a big choice of engines means there's a combination of power and fuel economy to suit most buyers with the Jeep Grand Cherokee, as long as they're not looking for seriously good numbers on par with a compact. The EPA rates the V-6 at 19 mpg in the city, 26 mpg on the highway and 21 mpg combined for rear-drive versions, while the diesel is expected to get as good as 22/30/25 mpg.
Rear-wheel drive versions of the 4Runner were rated last year at 17 mpg in the city, 22 mpg on the highway and 19 mpg combined, which is quite a bit less than the Jeep can offer so it's a clean sweep here for the Grand Cherokee.
Learn More about the Jeep Grand Cherokee

Sometimes it's hard to separate two vehicles when comparing them, but not here. The 4Runner may have a retro, rugged, no-compromise appeal for some buyers, but for the majority it's a throwback model that looks to have had its day when compared to the fabulous 2017 Jeep Grand Cherokee.