2018 Jeep Compass vs Jeep Cherokee
2018 Jeep Compass vs Jeep Cherokee
The 2018 Jeep Compass and Jeep Cherokee are both compact SUVs. If you're confused about the difference, you're not the only one. Lots of car enthusiasts aren't sure where the Cherokee leaves off and the Compass begins. This guide walks you through the differences so you can choose the Jeep crossover SUV that's right for you.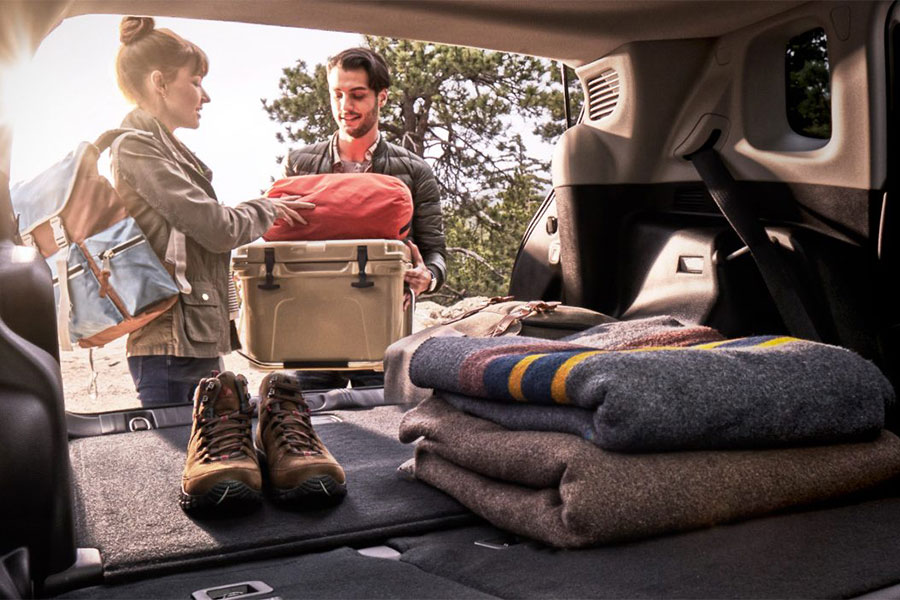 Size: Jeep Compass
Despite both being compact SUVs, the Jeep Compass and Cherokee are not the same size. The Cherokee is bigger to the tune of nine extra inches from bumper to bumper. But if you're thinking that the Cherokee must also be bigger on the inside, think again. The two SUVs have almost exactly the same number of inches of in head and leg room and, paradoxically, the Compass has 4 cubic feet more cargo capacity.
Engine and Transmission: Jeep Cherokee
The more things are the same, the more they're different. The Compass and Cherokee both come standard with a 2.4-liter 4-cylinder engine that delivers 184 horsepower and 171 lb-ft of torque. After that, things get different. On the Compass, you can pair the engine with a 6-speed manual or automatic transmission or a 9-speed automatic. Beyond that you're all out of options, as the Compass only offers one engine option.

The Cherokee, on the other hand, offers a promising alternative: the 3.2-liter V6 with 271 hp and 239 lb-ft of torque. It too can be paired with a six- or nine-speed transmission. This engine gives a smoother, more refined ride. It doesn't take so long to catch up to the transmission.
Price: Jeep Compass
The Cherokee might deliver a better driving experience, offering more power when you opt for the 3.2-liter V6 engine, but it's also the pricier option. If you want an affordable Jeep for off-roading and distinct styling, you'll find the Compass appealing. It starts at $21,000 saving you over $3,000 dollars over purchasing the Jeep Cherokee.
If you demand the best engine and the most power in your Jeep to fuel your off-roading escapades, the Cherokee might be for you. For the rest of us, an affordable off-roader that is smaller without feeling pinched is available in the Jeep Compass.